Who's your target janitorial customer? What type of businesses do you spend your valuable time and marketing dollars to attract? Is it the hair salon that's cleaned for an hour once a week or the government contract (with 25 facilities) that's cleaned six to seven days a week? Is it every business with a trash can?
Not sure? Well, you should be and you should only focus on the "right" target customers that will best support your business growth and your peace of mind. And it's really not hard to determine… Simply ask yourself, "Is is it profitable, manageable and sustainable to my company at the present time in my business growth, based on my experience and resources"?
I'm Drake Thomas, Co-founder of CleanlyRun (formerly CleanGuidePro), and I've been doing this forthree decades… Allow me to share a few observations about the different types of janitorial customers that you may consider targeting. Because this is a large list, I'll start with 10 of the most common types below (and next week I'll address 10 more).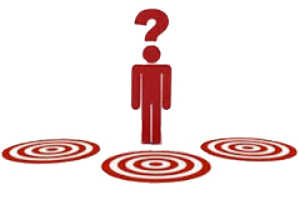 ONE DAY A WEEKERS: Asking to have a building cleaned only once a week is a common customer request. And if you're cleaning by yourself in the early stages of your business, that's fine… But trying to find reliable employees to only work one day per week is challenging at best. There's very little profit and you still have to clean a week's worth of mess in one day. I simply would advise against it in most cases.
RESTAURANTS: Typical cleaning frequency: 7 days per week. Pros: Can be very lucrative with the possibility of getting a chain to clean. Cons: Late start times, usually after midnight until 6-7am. Hard to staff the hours required on a daily basis. Notoriously slow payers.
FLOOR CARE ONLY: This is when a customer contracts you to provide floor scrubbing, stripping, polishing, waxing, carpet cleaning only, on some type of a regularly scheduled maintenance program. Usually a type of retail store like an auto part chain, pawn chain, hair salon, grocery store, etc. Pros: High profit margins, repeat business and lots of work everywhere. Cons: Requires training, skills and speed from your employees. Lots of upfront costs with equipment and chemicals.
BANKS: Typical cleaning frequency: 3-5 days per week. Pros: Lots of banks around and you don't usually get just one, but dozens of locations. Potential for lots of extra specialty work, i.e. floor care, carpets, etc. Cons: Requires individual employees or a team to do multiple locations on a route requiring you to provide a vehicle or gas and travel time allowances.
LAW FIRMS: Typical cleaning frequency: 3-5 days per week. Pros: Usually pays a bit more. Fast payers. Usually easier cleans. Cons: Not much, maybe having to work around a late working attorney.
CAR DEALERSHIPS: Typical cleaning frequency: 5-7 days per week. Pros: Lots of dealerships everywhere, with lots of extra work potential. Cons: Late start times, 7 days a week. Requires fast production rates to be profitable.
CHURCHES & RELIGIOUS FACILITIES: Typical cleaning frequency: 3-5 days per week. Pros: Lots of churches around. Usually very pleasant atmospheres. Timely payers and loyal. Extra work potential and easy to staff. Usually always will buy their supplies from you. Cons: None to mention.
DAYCARE CENTERS: Typical cleaning frequency: 3-5 days per week. Pros: Lots of daycare facilities around. Pays well and potential for lots of floor and carpet work due to strict cleaning standards. Cons: Understandably they can be very picky at times. Requires a high level of detail cleaning and sanitizing.
PRIVATE SCHOOLS: Typical cleaning frequency: 5 days per week. Pros: Easier to staff, as start times are earlier around 4pm. Usually always want you to provide floor work, carpet work and the supplies. Cons: Difficult cleans. Usually totally trashed each day, which leads to frequent employee frustration and turnover.
GENERAL OFFICE BUILDINGS: Typical cleaning frequency: 5 days per week. Typical Square Footage: 10,000 – 20,000 Sq. Feet. Pros: This is the bread and butter account for many small to mid-size companies. Easy to staff, usually early start time of 5:30pm. Extra work and supplies. Good pay and usually not difficult to clean. Cons: Not much if you keep their building clean and keep the lines of communication open with your customer.
Remember, as your experience and resources increase (and they will), so will your target customers!