Who cleans your buildings? Your janitorial employees or subcontractors? Not sure what the difference is? Well, as a business owner you should know the difference and be committed to classify your cleaners correctly. It's not difficult to determine and it would behoove you to do it right, thereby avoiding costly IRS penalties, fines and tax levies for unpaid payroll tax liabilities on misclassified workers.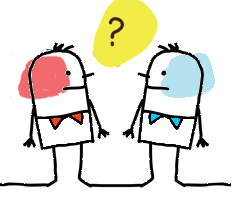 Over the course of 25 years in the janitorial business, this has been my experience…
An employee: If you have the right to control or direct not only what is to be done, but also how it is to be done, then your workers are most likely employees. Basically, if they answer to you, wear your uniform, use your equipment or vehicles, use your chemicals and you train them how to perform the tasks, they are definitely your employee. Therefore, you must deduct and pay the appropriate employee payroll tax liabilities of your state or jurisdiction.
There are numerous accounting software programs and payroll companies that can handle this for a nominal fee. They calculate the correct payroll tax deductions, write the payroll checks, file timely and accurate quarterly reports, such as 940's, 941's, UCT6's, etc..
EMPLOYEE PROS:
They do it your way! You hire your own people, train, supervise, inspect and personally control the quality.
You know exactly who's in your buildings.
You make a higher profit margin percentage than using subcontractors.
A Subcontractor: If you can direct or control only the result of the work done and not the means and methods of accomplishing the result — then your workers are probably independent subcontractors (whose wages are reported to the IRS via form 1099). An example of using a legitimate subcontractor would be to pay another janitorial service company – (that has their own license, liability and workers comp insurance) – a percentage of your total contract revenue to clean a building.
I've used subcontractors on select projects and I've also been been a subcontractor for some huge national companies (on statewide cleaning contracts). I've made a legitimate and legally classified profit in both scenarios. But 99% of the time, I use my own employees…
SUBCONTRACTOR PROS:
When you're awarded contracts in other cities or states and the logistics and distance of the location behooves – (I just like that word) – you to use a local cleaning company.
You just set the guidelines and expected results. The subcontractor hires their own people, trains, supervises, inspects and personally controls the quality.
You cut one monthly check to your subcontractor, minus your profit.
Keep in mind my friends, whether using your own employees or a subcontractor to fulfill your contract service requirements, classify them properly.  (There are plenty of IRS guidelines and accountants to help you.) Want to sleep well at night? Pay the tax man correctly!